Yosimar Alvarez (he / him) is a native of Winston-Salem from the Boston Thurmond neighborhood located in North Winston-Salem. He recently completed a scholarship with MIXXER, an inclusive community creation space that provides resources for people to explore their creativity and curiosity; community members can learn, explore and make crafts with electronics, sewing, woodworking, etc. During his six-month fellowship, made possible by the Thomas S. Kenan Institute for the Arts and the Harry S. Truman Scholarship Foundation, Alvarez served as the Community Outreach Coordinator. He has accomplished tasks that have supported underserved communities, including the Boston Thurmond neighborhood. "I came full circle and was able to give back to the neighborhood where I grew up," Alvarez said.
As an artist, Alvarez focuses on drawing, sculpture and watercolor. In addition, Alvarez is available for commission work. His recent commissions include wearable fashion; Alvarez paints his designs on shoes, jackets, dresses, canvas tote bags, and other products. Examples of his work can be found on his Instagram page @ Thingsby.Yosi. In the summer of 2019, Alvarez was part of the Arts Starts mural project, a collaborative effort where artists came together to paint murals on the stairs of 500 West Fifth Street Building.
Currently, Yosimar Alvarez is partnering with MIXXER and Kimberly Park Elementary School to build Winston-Salem's first community play box. The community game box will remind you of the small free libraries that can be found in our large community. Rather than books, the community play box will include outdoor toys such as jump ropes, balls, frisbees, and sidewalk chalk. "I don't want to speak only to kids who love sports or kids who enjoy physical activity. I want it to be broader in scope and include more artistic kids, "Alvarez said. Kimberly Park Elementary School, located in the Boston Thurmond neighborhood, will be the first to receive the Community Play Box. Alvarez and MIXXER are currently raising funds to reach their goal of $ 2,000 to build and supply the first community play box. Their schedule is to have it built and installed by early March 2022. Alvarez also sells artwork with the proceeds going to the Community Play Box project. Alvarez hopes he can build more community play boxes in Winston-Salem and in the future branch out to support nearby underserved communities.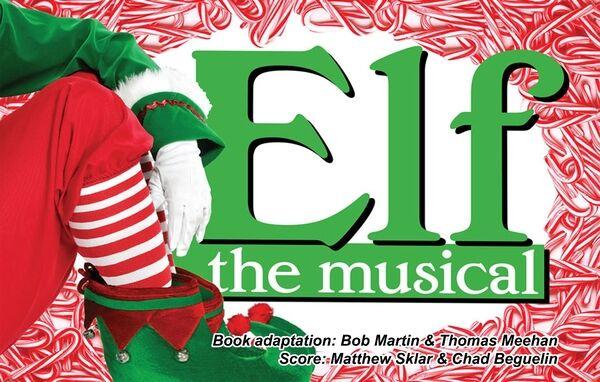 Theater Alliance Elf: The Musical opened at the Ihrie Theater on Thursday, December 16. Even with the addition of a show, the entire show was sold out. The house was full of family and friends from the cast, and theatergoers. The set was colorful and featured snowflake figurines hanging from the ceiling. Elf: The Musical is based on the 2003 New Line Cinema movie Elf, and tells the story of Buddy the Elf (or at least he thinks so) and his adventure traveling from the North Pole to New York City to find his father.
The musical starred Hal Roberts (Buddy), Rebecca Barnhardt (Jovie) and Steve Robinson (Walter Hobbs). Roberts, recently moved to North Carolina from Austin, TX doing Elf: The Musical his second production at the Theater Alliance. Winston-Salem Theater Alliance has partnered with the Down Syndrome Association of Greater Winston-Salem. DSA members were also part of the ensemble cast in this production. The production was directed by Jamie Lawson, choreographed by John C. Wilson and Mary Isom, and musically directed by David Lane. Theater Alliance returns in the new year with The Musical SpongeBob in January 2022.
***
The Arts Council is the leading advocate for the arts and culture sector in Winston-Salem and Forsyth County. Our goal is to serve as a leader in uplifting, raising awareness and supporting to develop and maintain artistic, cultural and creative offerings throughout our region.
We recognize that it takes every voice, every talent and every story to make our community a great place to live, work and play. The Canada Council for the Arts is committed to serving as a facilitator, organizer and promoter of authentic, inclusive and forward-thinking conversations.
Each year, more than 800,000 artistic and cultural experiences take place in Winston-Salem and Forsyth County. To learn more about upcoming arts and cultural events in our community, please visit www.cityofthearts.com.