Valentine's Day is Monday! And everyone likes to celebrate the holidays with candy, hugs and love. If you're looking for something fun to do this weekend with the kids, check out these five Valentine's Day-themed shows. According to romper.com, you will not be disappointed !
1. Doc McStuffins: "My Huggy Valentine/Huggy Bear"
Synopsis of the episode: Doc's parents give her a new toy for Valentine's Day which she names Val, which she brings to life with her magical stethoscope. Lambie becomes jealous of the new toy and Doc diagnoses her with "splithartitis", meaning she suffers from a broken heart. Lambie goes on to tell Doc that before Val, she was his number one hug and best friend and that Valentine's Day was his day. Doc reassures her that despite Val, no one can ever take her place.
Where to watch: Disney+, Disney Now, Hulu, and Youtube
2. Daniel Tiger Neighborhood: "It's Love Day/Daniel's Love Day Surprise"
Synopsis of the episode: The Make Believe neighborhood celebrates "Love Day" in this episode. Daniel and his friends find special ways to show their love and care. A fun tactic is to dance, sing, and tell jokes. In the second part of the episode titled, Daniel's Love Day Surprise grandfather comes to visit for Love Day. To show his grandfather how much he loves him, Daniel organizes a treasure hunt and hides little hearts around the house for him to find.
Looks like you'll get double the love in this episode!
Where to watch: PBS Kids and Youtube
3. SpongeBob Squarepants: "Valentine's Day"
Synopsis of the episode: Both adults and children enjoy the sponge that lives in a pineapple under the sea!
In this episode, Spongebob and Sandy come together to give Patrick the best Valentine's Day gift. While Sandy is working on the gift, Spongebob distracts Patrick with activities. The two end up going to the carnival. But Patrick grows increasingly impatient and mayhem ensues, including an attack by chocolate-eating scallops and havoc at the carnival when he thinks SpongeBob has given him nothing. Before he really loses, Sandy appears with his chocolate hot air balloon.
Where to watch: Hulu, Nick and Paramount+
4. Rugrats: "Be my Valentine"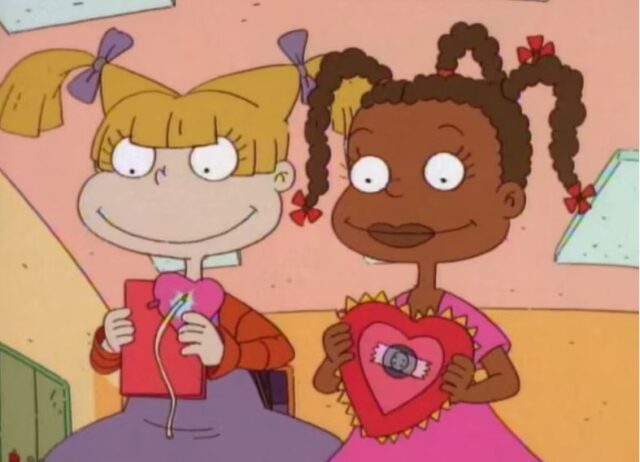 Synopsis of the episode: This might be one of the few Rugrats episodes where you'll see Susie and Angelica in the same clip with genuine smiles. But that has nothing to do with their arguably complicated friendship. In the two-part episode, the girls fight over their crushes. Angelica dresses up as Cupid, while Tommy, Chucky and the other babies look for a Valentine for their dog, Spike and the adults dress up in cute wild costumes for the Valentine's Day dance "Love through the ages". Sounds like a way to maintain love.
Where to watch: Paramount+
5. The Proud Family: "The Legend of Johnny Lovely"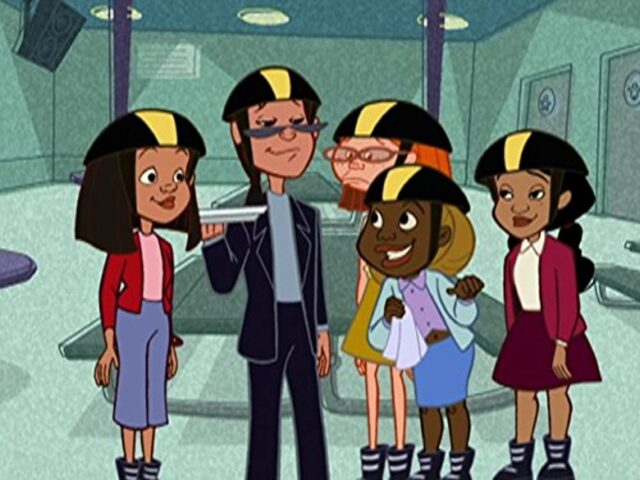 Synopsis of the episode: This particular episode isn't necessarily characterized as Valentine's Day, but the charisma of the unique guest character drives it through. It's also one of the few episodes you'll hear Grandpa sing. In the season two episode, a guy named Johnny Lovely comes to town and Penny and her friends are immediately drawn to him. But Penny thinks Johnny is too good to be true. After all, no one is perfect and could look good and be good on the inside too. But it turned out that he was really a really nice person. And it didn't hurt that he wasn't too bad to look at either!
Where to watch: Disney+
If these aren't quite on your list, click here for more hearts, smiles and chocolates!

Post views:
650