Crunchyroll Expo brings the best of anime to fans in person in San Jose, and virtually anywhere fans may be.
This weekend, August 5-7, 2022, Crunchyroll Expo will take place in San Jose, California. The Expo will take place both in person and online, allowing fans around the world to experience the best in anime like only Crunchyroll can. Fans who can't make it to San Jose will still have the option to view select panels available on demand and streaming live on New Crunchy City TV from August 5-7, 2022, with an additional digital replay available through August 9. 2022. While fans in person will be able to experience New Crunchy City in an immersive way. Get the full information from the Crunchyroll press release below.
RELATED: Japan Expo 2022 Crunchyroll Announcements
Crunchyroll Expo 2022 – New Crunchy City
WHAT: Crunchyroll Expo is the annual celebration of all things anime, featuring unique panels, exclusive merchandise, music and performances, and world premieres. This year's show will be both in-person and online, with select panels available on demand and broadcast live on New Crunchy City TV from August 5-7, 2022, with an additional digital replay available through August 9. 2022.
In person, fans will be transported to New Crunchy City, a vibrant bustling metropolis featuring over 520,000 square feet of bustling immersioncomprising four distinct districts:
The central shopping district with more than 100 exhibitors
The arts district, which houses more than 150 artists
The Theater District, featuring anime premieres and screenings with mmore than 80 panels and more than 60 special guests.
The Super Arcade, offering games all day.
New to this year's event is the New Crunchy City Music Festivalbringing fans three days of jam-packed performances, including a rock band SiM, ATARASHII GAKKO! and Burnout Syndromes.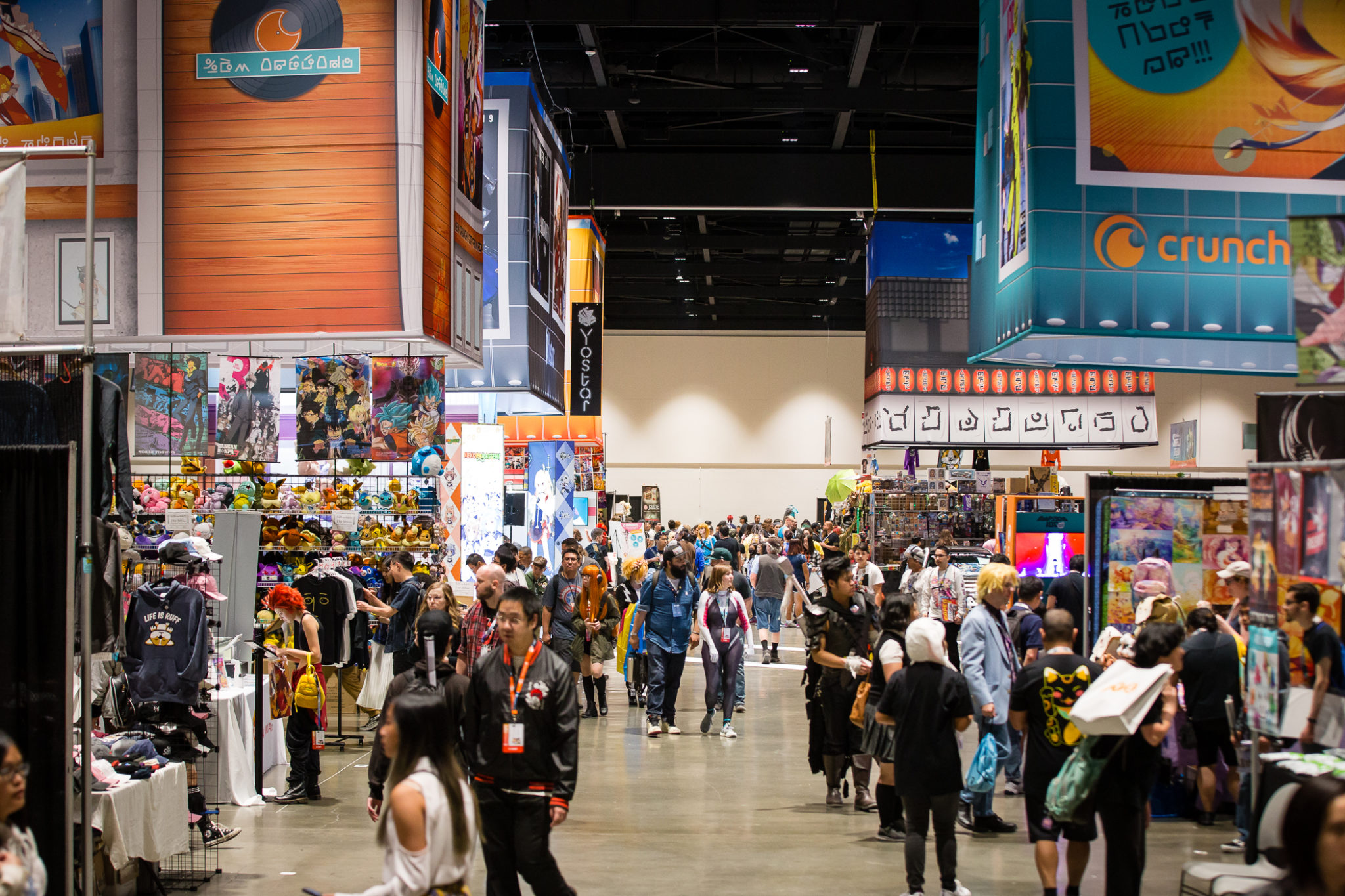 This year at Crunchyroll Expo, fans will return to New Crunchy City and can expect:
World and national premieres including Mob Psycho 100 III (world premiere), BLUELOCK, TONIKAWA: Over The Moon For You ~Uniform~ Special Episode, In/Spectre Season 2 and Kaina of the Great Snow Sea (world premiere).
Exciting panels including Bungo Stray Dogs with Masahiko Minami and Chiaki Kurakane, Chainsaw Man Panel by MAPPA and Crunchyroll, The Rising of the Shield Hero Round Table (Virtual Panel), Do It Yourself!! Premiere, SPY x FAMILY Dub Cast Q&A and many more.
Anime is for everyone celebrating the diverse voices within the anime community, including Turning Red's Rosalie Chiang, host/influencer Chris Lam, and Cheyenne the Geek among many others. .
Meet the fans with the creative team, musicians and voice actors, including MAPPA CEO and Executive Director of Chainsaw Man (Manabu Otsuka, Makoto Kimura), voice actor Zeno Robinson (Dragon Ball Super: SUPER HERO, My Hero Academia), producers /creators of The Rising of the Shield Hero (Kosuke Arai, Hiromitsu Iijima, MADKID), director and character designer Kinoshita Baku (ODDTAXI) and many more.
New Crunchy City Music Festival will feature Japanese rock band SiM performing a full set including the first-ever live performance outside of Japan of The Rumbling, the hit opening theme from Attack on Titan: Final Season Part 2. Other artists include Sevenn, Young Bombs, Shihori, James Landino, Burnout Syndromes and ATARASHII GAKKO!.
The return of Crunchyroll-Hime Cosplay Cupwith amazing competing cosplay designers from all over the world.
A showcase of Crunchyroll Games on the latest titles, partnerships, launches and more, with in-person demos for hit game titles, including Princess Connect! Re:Dive, My Hero Academia: The Strongest Hero, Bloodline: The Last Royal Vampire, Mitrasphere, and the debut of a new song and music video titled "Pull for Your Heart", which debuts exclusively at NIJISANJI's Crunchyroll Expo EN (with a special Crunchyroll-Hime appearance in the video!).
New single titled "Pull for Your Heart", which debuts exclusively at NIJISANJI EN's Crunchyroll Expo (featuring a special appearance by Crunchyroll-Hime in the music video!).
hololive Showcase Experience, with a palette of immersive experiences to bring fans closer to their favorite holoLive Vtube talent. For more holoLive talent news, fans can head to Crunchyroll News now for a series of in-depth interviews with IRyS and Myth!
RELATED: New My Hero Academia Season 5 OVAs Available Now on Crunchyroll
WHERE: San Jose Mccenery Convention Center and online
In Person – 150 W San Carlos St, San Jose, CA 95113
Online – https://www.crunchyrollexpo.com/
Tickets are almost sold out! Three-day badges can be purchased here.
WHEN: August 5-7, 2022 live; From August 5 to 9, 2022 online

Are you attending Crunchyroll Expo? Will you participate in person or virtually? As a cosplayer? Tell us what you think and share with us all your predictions and anticipations on Twitter.
KEEP READING: Marvel Returns to Disney's D23 Expo with Incredible Lineup of Panels, Events and More